BBBike Application
BBBike is a route planner for cyclists in Berlin. It is now ported to other cities around the world - thanks to the OpenStreetMap project!
Get the full power of BBBike and download the standalone perl/tk version:
For MacOS 10.5/Intel or later
open the image to start BBBike and click on the city name of your choise.

Other operating systems (FreeBSD, Ubuntu, Windows): download binaries and data for other cities. Note: you need BBBike 3.18-DEVEL to run BBBike @ world!


  Extract data: tar xfz data-osm.tgz
  Start bbbike with your city of choise: bbbike -datadir data-osm/Copenhagen


BBBike tile server
We run our own tile server. You can view the Berlin BBBike map like a OpenStreetMap or Google Maps: mc.bbbike.org/osm
The map is available in standard mapnik or in German mapnik style. There is also a layer for street quality (smoothness).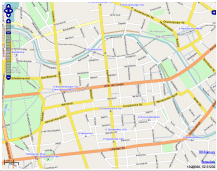 Map Compare
Map Compare shows you different maps from OpenStreetMap and Google side by side. Use the drop down menus over the maps to choose the map type for each map. You can move and zoom any map as usual and the other map will follow. Hold down the shift key and move the mouse to zoom in to that area.
Map Compare was written by Geofabrik. This newer version of Map Compare supports up to 52 maps on the screen and a fullscreen mode: //mc.bbbike.org/mc/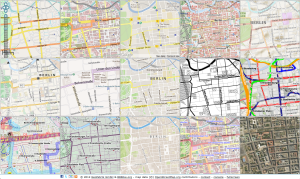 OpenStreetMap extracts service
The extract service allow you to extracts areas from the planet.osm. The maximum area size is 24,000,000 square km, or 1500 MB file size.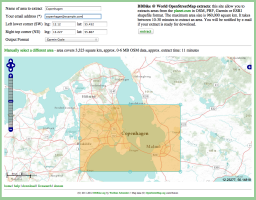 planet.osm mirror
The BBBike download site offers a database dump of the OpenStreetMap Full Planet in OSM XML file format and Protocolbuffer Binary Format. Also available are extracts of more than 200 cities and regions world wide.